Are you ready for a battle?
You're the coach. You set the strategy. You call every play. Earn every yard. The gritty realism of Pizza Box Football is driven by the power of the numbers behind the game. Pick one of 3 plays: Run, Short Pass or Long Pass. Sounds simple? Give it a try!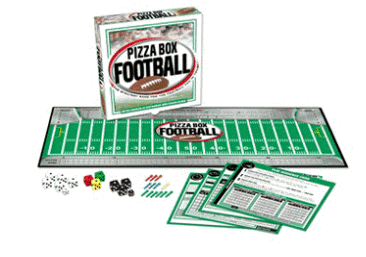 No sore thumbs. No cheat codes. Just real football.
Click the link to see the rules of the game.